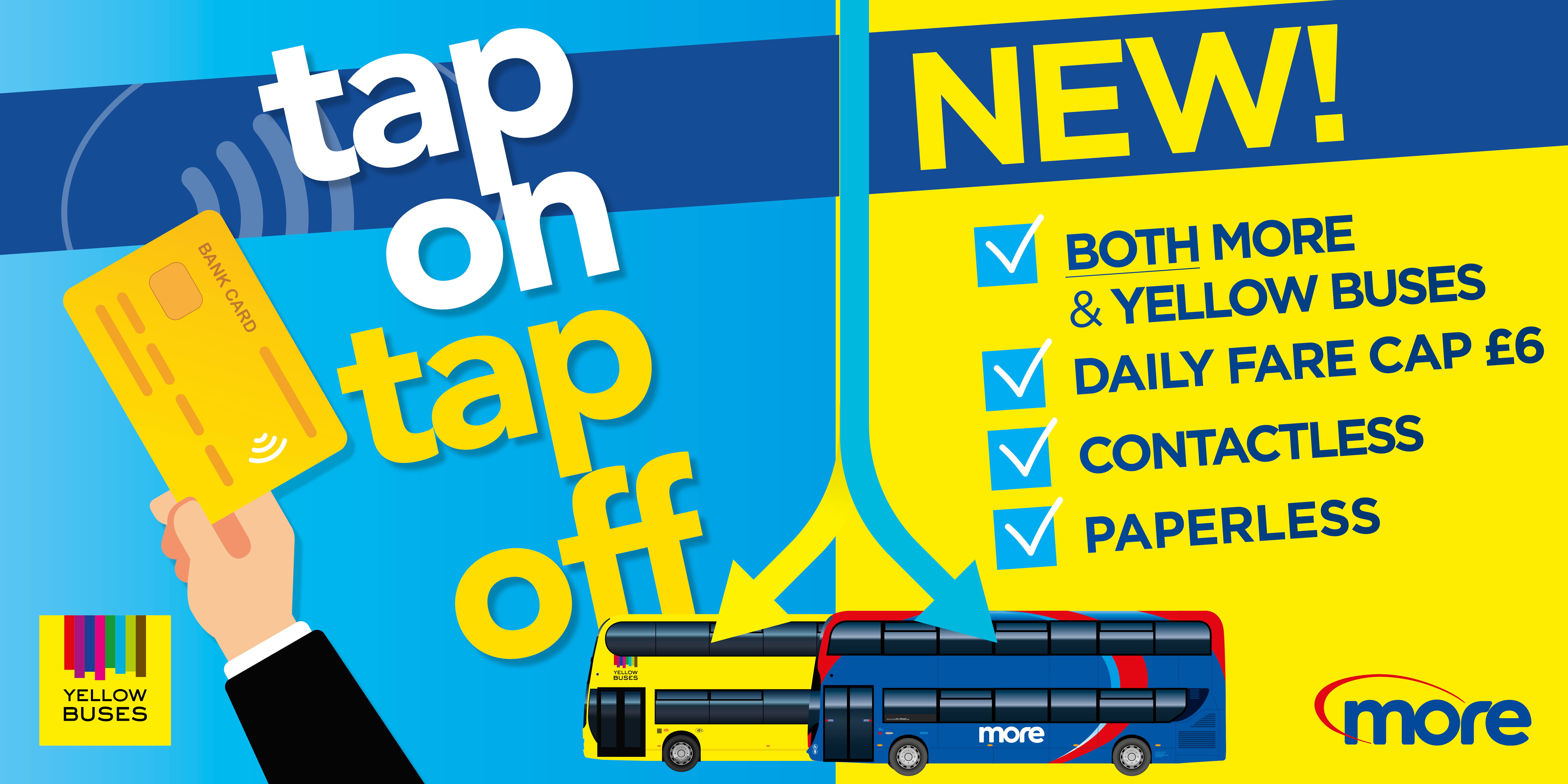 Here at morebus we have joined forces  with Yellow Buses to offer local people and visitors to Dorset even better value-for-money when they travel by bus bus and use both operators.
We will each accept Tap On Tap Off payments, which ensure customers get the best possible prices throughout the day. From Tuesday 12 July, people who travel on both Morebus' zone A and Yellow Buses can use tap on tap off without the need for a paper ticket - with a total daily fare cap of £6.
Customers boarding our buses can simply tap their contactless bank card or mobile with apple or google pay on the ticket machine with the driver – and then tap off via the special reader when they leave.  When travelling on a Yellow bus you will need to tap on and off with the driver as their buses don't have the additional tap off reader.
This new joined-up system will now charge either for a single fare, or up to £6 - depending on how many times people have travelled with both operators in a day. Customers can switch throughout the day but still won't be charged more than the capped amount of £6, no matter how many times they travel. Or if you just travel with us your fare will be capped at the zone A amount of £4.30 for multiple journeys.  Or of course, if you only make one trip it will be charged at the standard single fare.
The system's software is being provided by payments infrastructure specialist, Littlepay, and the customer portal  allow customers to see each transactions - whichever bus they have travelled on.
Image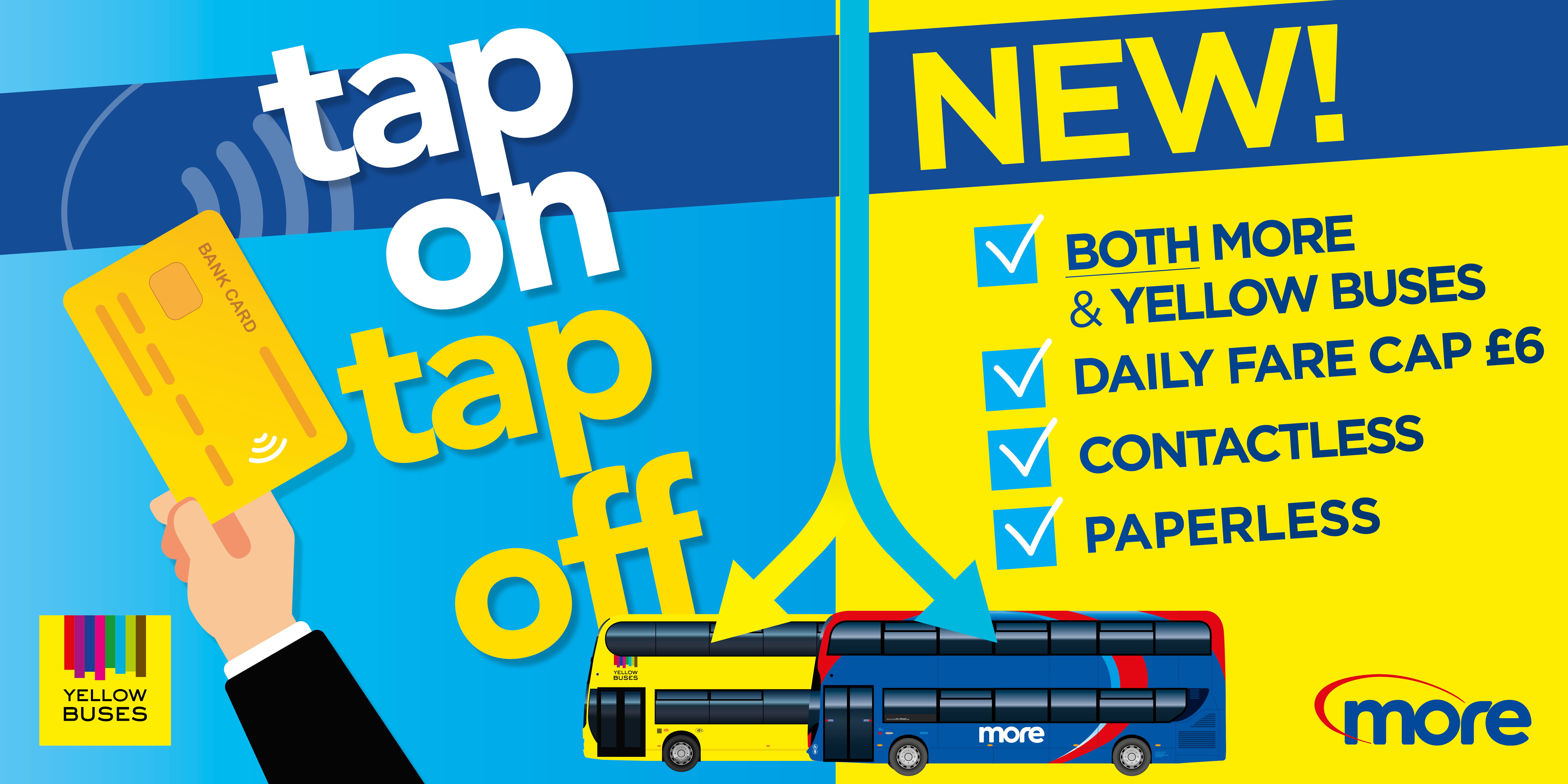 User login