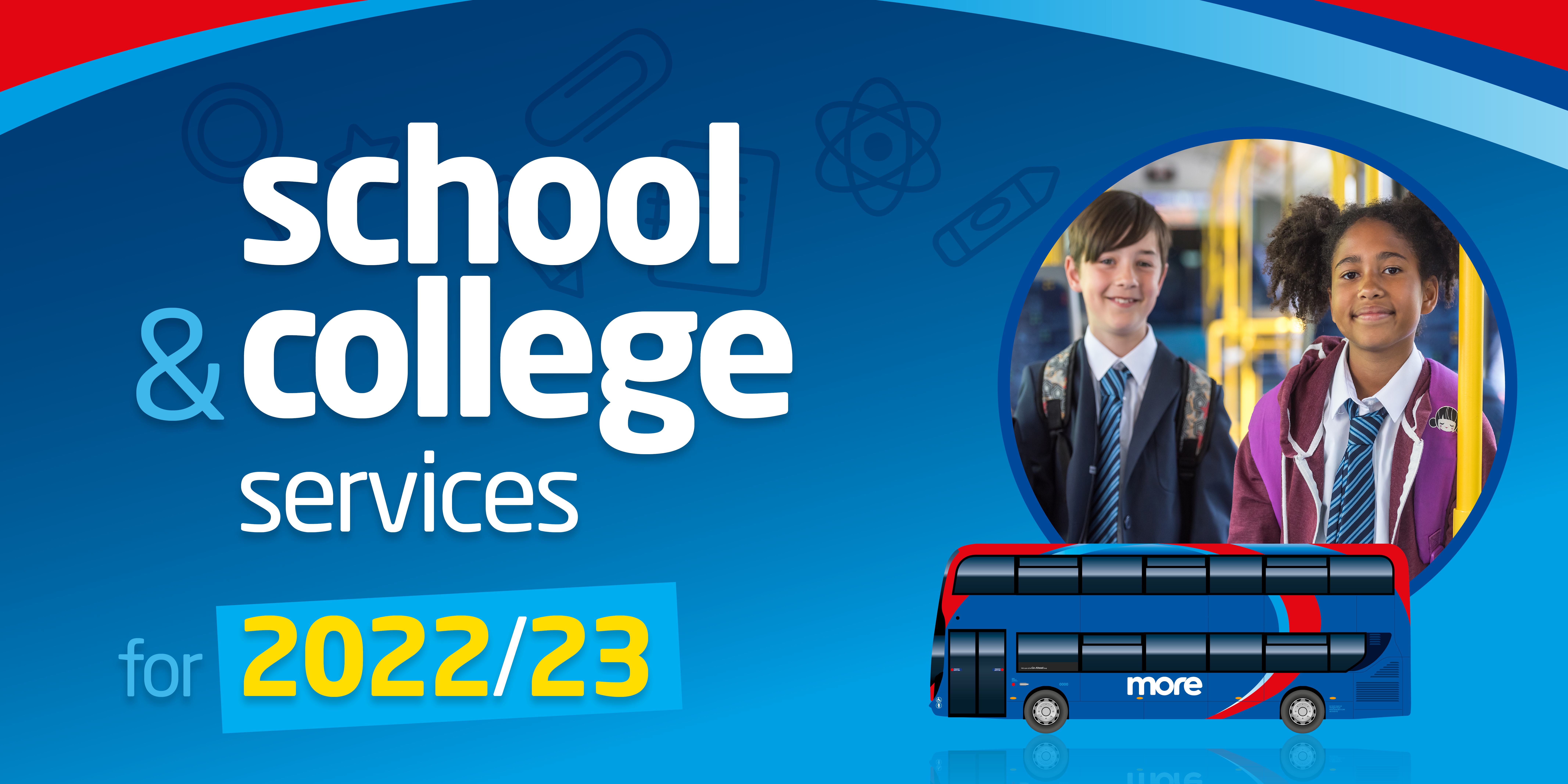 From September there will be some changes and additions to school services helping you get from home to school in a sustainable form of travel every school day and showing you that travelling in this way can be enjoyable.
New school services
We will be operating new school services from the first week of September for the new school term (see full timetable for start dates). The new school services are:
Route
From
Timetable
46
Throop to Avonbourne Academy via Moordown, Winton, Charminster, Bournemouth Station, Springbourne and Boscombe
PDF Timetable
81
Charminster to Avonbourne Academy via West Way, Muscliff, Castlepoint, Townsend and Iford
PDF Timetable
744
Poole to Oakdale Junior School via Lagland Street, Skinner Street and Furnell Road
PDF Timetable
425

Wallisdown to QE School (Julians Bridge), Corfe Hills School and Broadstone Middle School via Bearwood and Merley

This route is extended to provide a journey from Wallisdown and Bearwood with a drop off point at Julians Bridge for students that go to QE School. QE School students can use the route 6 at 1610 from Wimborne Square in the afternoons from school

PDF Timetable
We will also be operating the MQO1 and MQ04 to Lockyers School. Please contact the school for further information on these timetables.
Changes to school services
There are some changes to the routes of some services which are:
Route
From
425
The afternoon journey will be rerouted around Merley going in the opposite direction to last years school service
736

The afternoon pick up locations will be changing at the school with services now starting at Bournemouth School for Girls on East Way and then Bournemouth School for Boys on Charminster Road 

The afternoon journey will leave Bournemouth School for Girls and Bournemouth School for Boys five minutes earlier

Brockenhurst College Services
We are operating a number of services for Brockenhurst College with changes to some of the services (see further info below)
Routes 769 and 780 are withdrawn and not operating from September.
All other school routes continue to operate to the same timetables which can be found here.
Getting onboard with us
Getting onboard the bus isn't as scary as you think it might be and we have a selection of services across the area to get you there.
Download our app and use the features to help you with getting onboard:
Purchase your tickets including the young person tickets
Plan your journey using the journey planner
Find your nearest stop and track the bus
Check the timetables for the network services we provide (school and college timetables can be found here)
Visit the service updates for your latest journey delays and changes
If you don't want to use the app, maybe you don't have internet connection or would rather use the old fashioned paper tickets, then we accept cash and contactless payments on board with the driver. Just show your ID and the driver will issue you with a young persons ticket.
Don't forget, at the bus stop signal clearly and sit back and relax while on board with some buses providing USB charging and tables.
School services fares
We have special school service fares for our school routes which are not on our main network with single, return, day, weekly, monthly and annual tickets available. Some school tickets are available to purchase via our website with further information here.
Young persons fare for 16-18 year olds
If you are aged between 16 and 18 years old, you can purchase a young persons ticket as either a day, week or month to help you travel across the local area of Bournemouth, Christchurch and Poole on our network services.
Child bus fares are available until your 19th birthday. After which, you will be charged adult fares. Many young customers look very grown up and our drivers may question your age. We recommend that ID is carried so that your age can be verified otherwise you may be charged an adult bus fare
As a young person, you can get a 1-day, 7-day, 30-day or 90-day ticket with further information here.
Our routes to local colleges
Bournemouth & Poole College (North Road)
Services m1, m2 and 15 stop directly outside the North Road site with routes 14, 16, 17 and X6 stopping at Shah of Persia with a short walk down Fernside Road. You can use a zone A, zone AB or Zone ABC ticket on these services.
Bournemouth & Poole College (Lansdowne)
Services m1, m2, 13, 17, Breezer 50, U1, U4, X1, X2, X3, X6, 1, 1a, 1b, 2, 4, 5, 5a, 6 and 6a all stop on Bath Road or Christchurch Road, a short walk from the Lansdowne site. You can use a zone A, zone AB or Zone ABC ticket on these services.
Brockenhurst College
We have a selection of college bus services from across the area including Christchurch, Wallisdown, Mudeford, Broadstone, Ringwood, West Moors and other locations. This service has special college fares.
View the full details of routes here.
Kingston Maurward College
We have a selection of college bus services from across the area including Bournemouth, Christchurch, Ringwood, Poole, Wimborne, Weymouth and other locations. This service has special college fares.
View the full details of routes here.
Stuck or have a question - get in touch with us
Our friendly customer services team will be happy to help you with any enquiries via social media, phone or person between 0800 and 1830 Monday to Friday and in person in the more travel shop between 0900 and 1700 Monday to Friday - get in touch with them today.
Image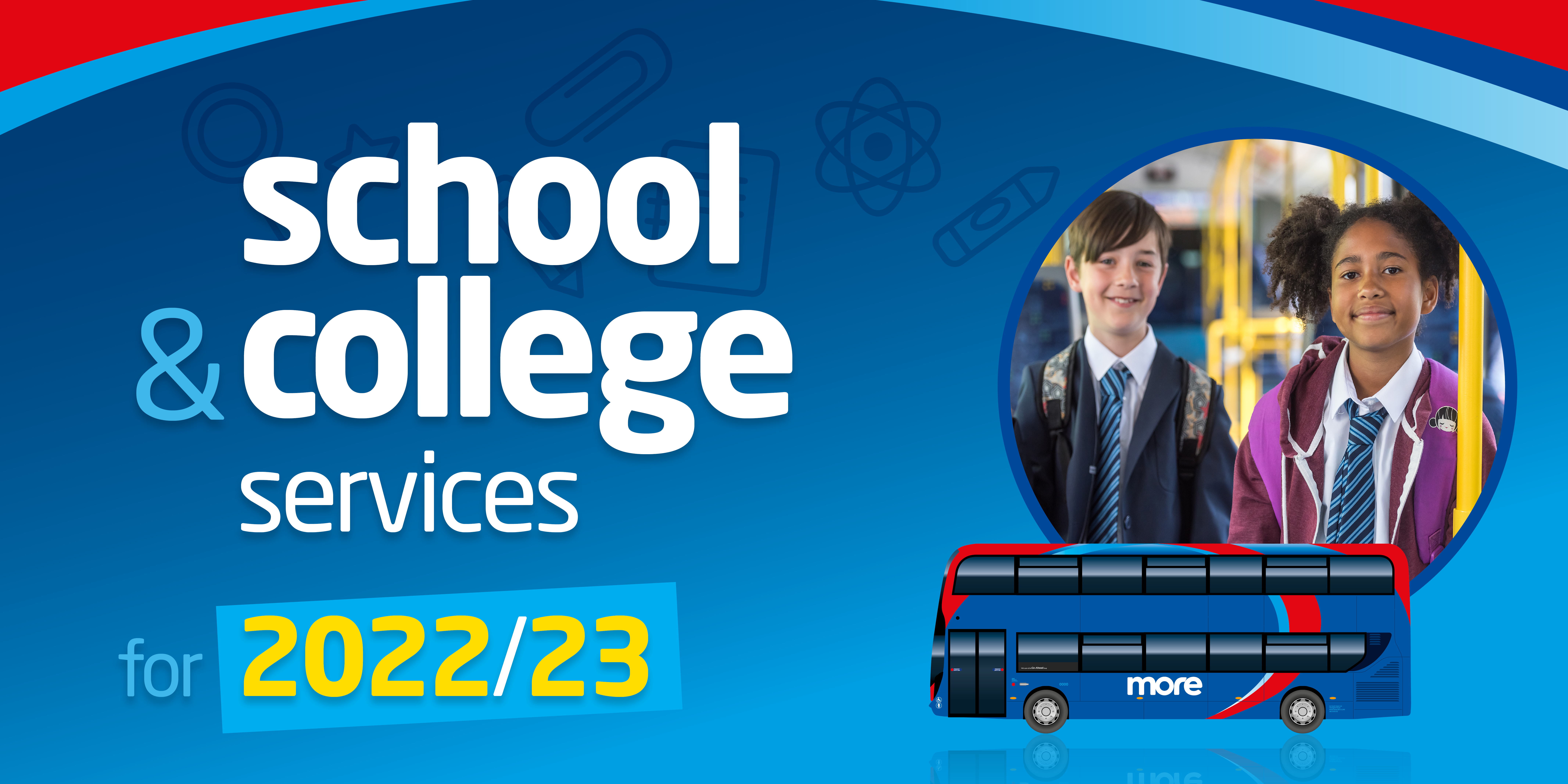 User login