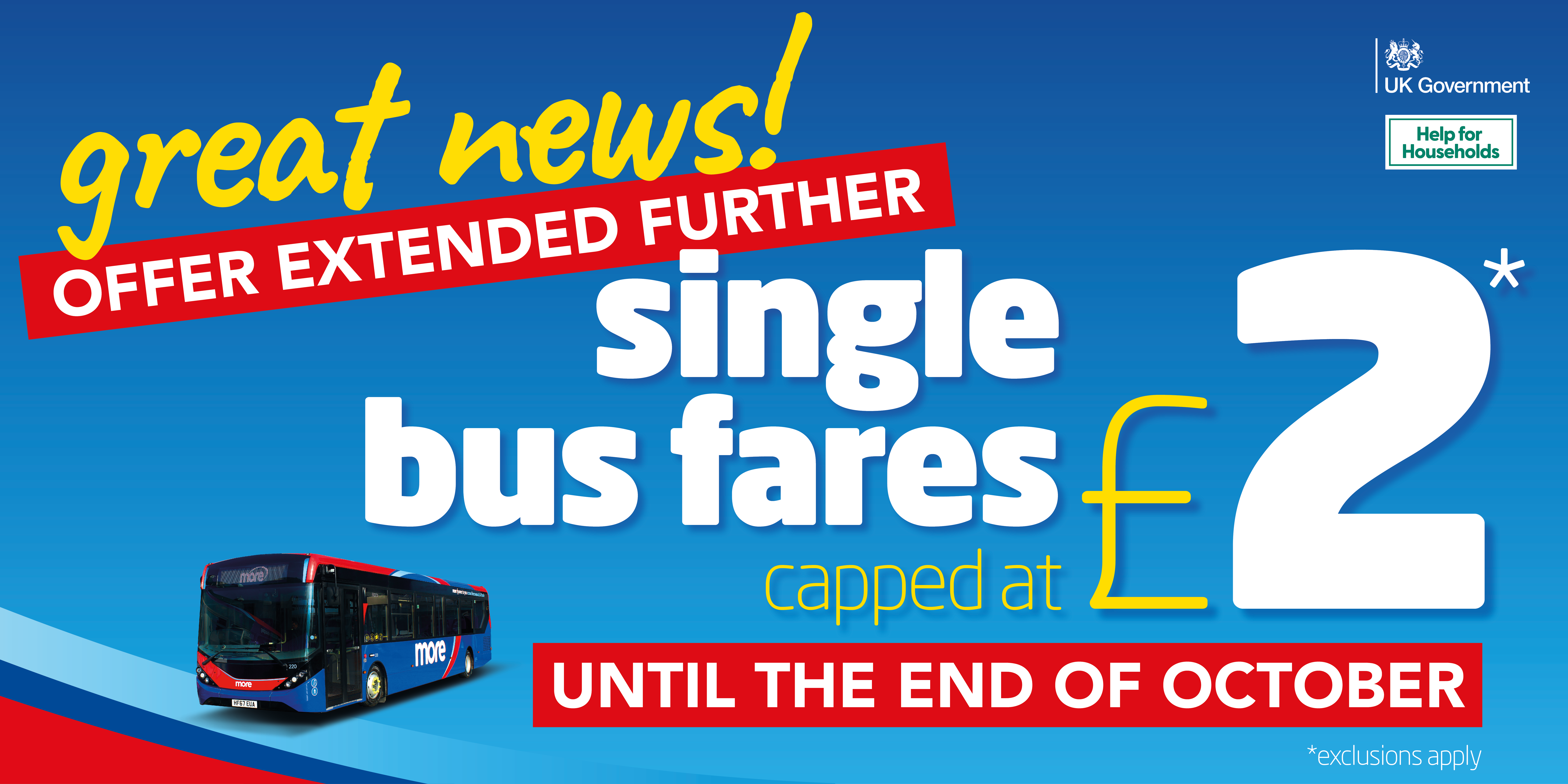 It's great news for bus passengers in our region as the Government has announced that the £2 fare cap will continue until 31 October 2023. 
Here at more bus we signed up to the Department for Transport (DfT) scheme which is part of the Help for Households initiative - which restricts the cost of a single bus fare - at the beginning of the year. The fare cap was originally set to end on 31 March 2023 but has now been extended for the second time to the end of October 2023.
The aim, in the long term, is to encourage more people to shift their travel habits from using their cars to taking more sustainable methods of transport. One double decker bus has the potential to take up to 75 cars off our roads - and that can have a significant effect to the congestion in our region caused by too many cars on our roads.
This also gives local people as well as holiday makers to enjoy our extended offer of BREEZER services this summer, where you can enjoy great days out by open top bus in our stunning region.  Find out about our new BREEZER open top bus routes here!
As the £2 fare is so simple we would also like to encourage as many people to use tap on tap off paperless ticketing - just tap your contactless card on the ticket machine with the driver and tap off at the reader by the door as you leave.
£2 ticket bundles on the app 
If you bought the £2 ticket bundles on the app, please note that they will still expire on 30th June, so must be used by then.
The £2 fare cap applies to most of our routes excluding school and college routes and the New Forest Tour routes. Click here to view the full list of exclusions.
Image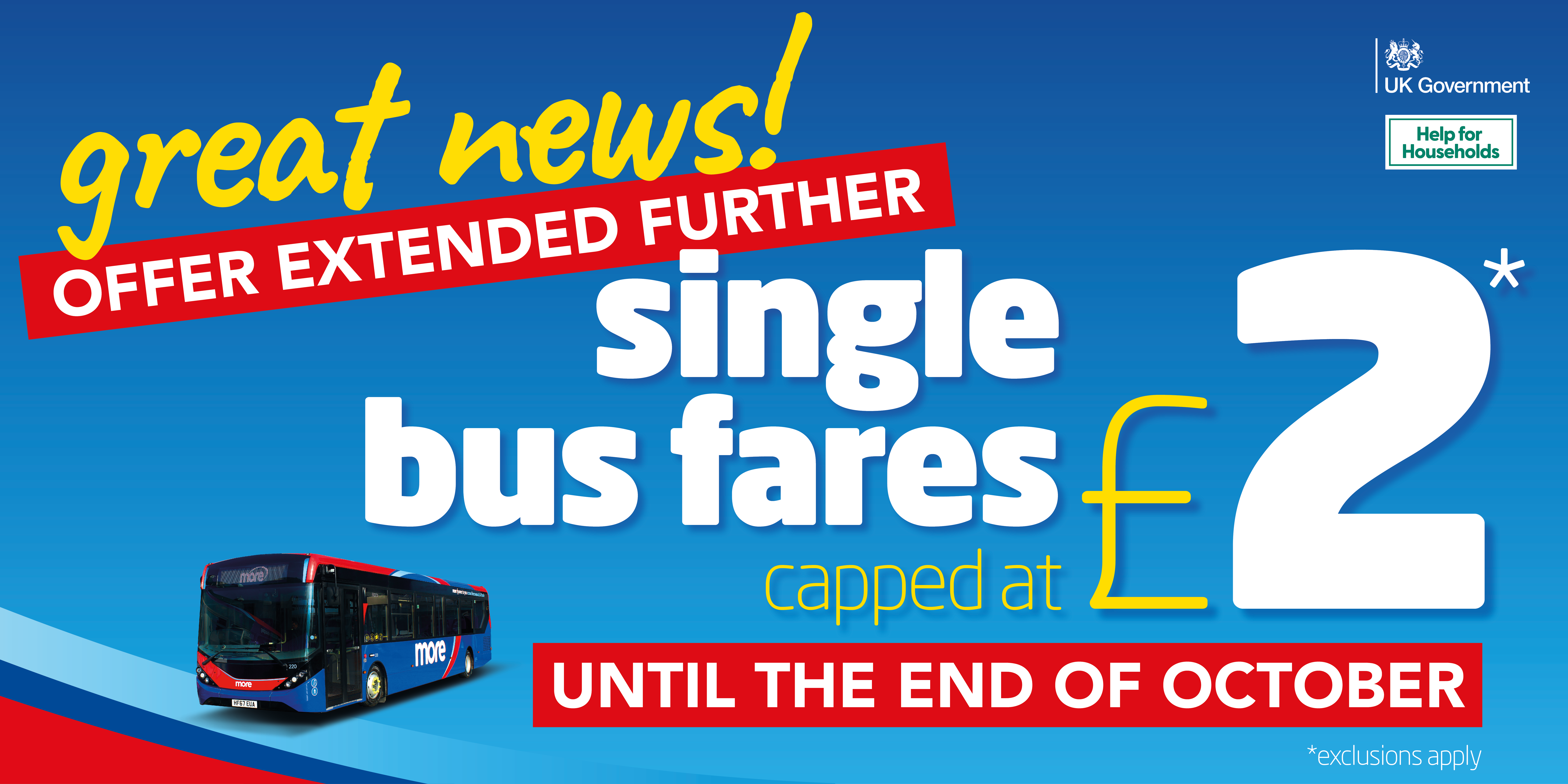 User login