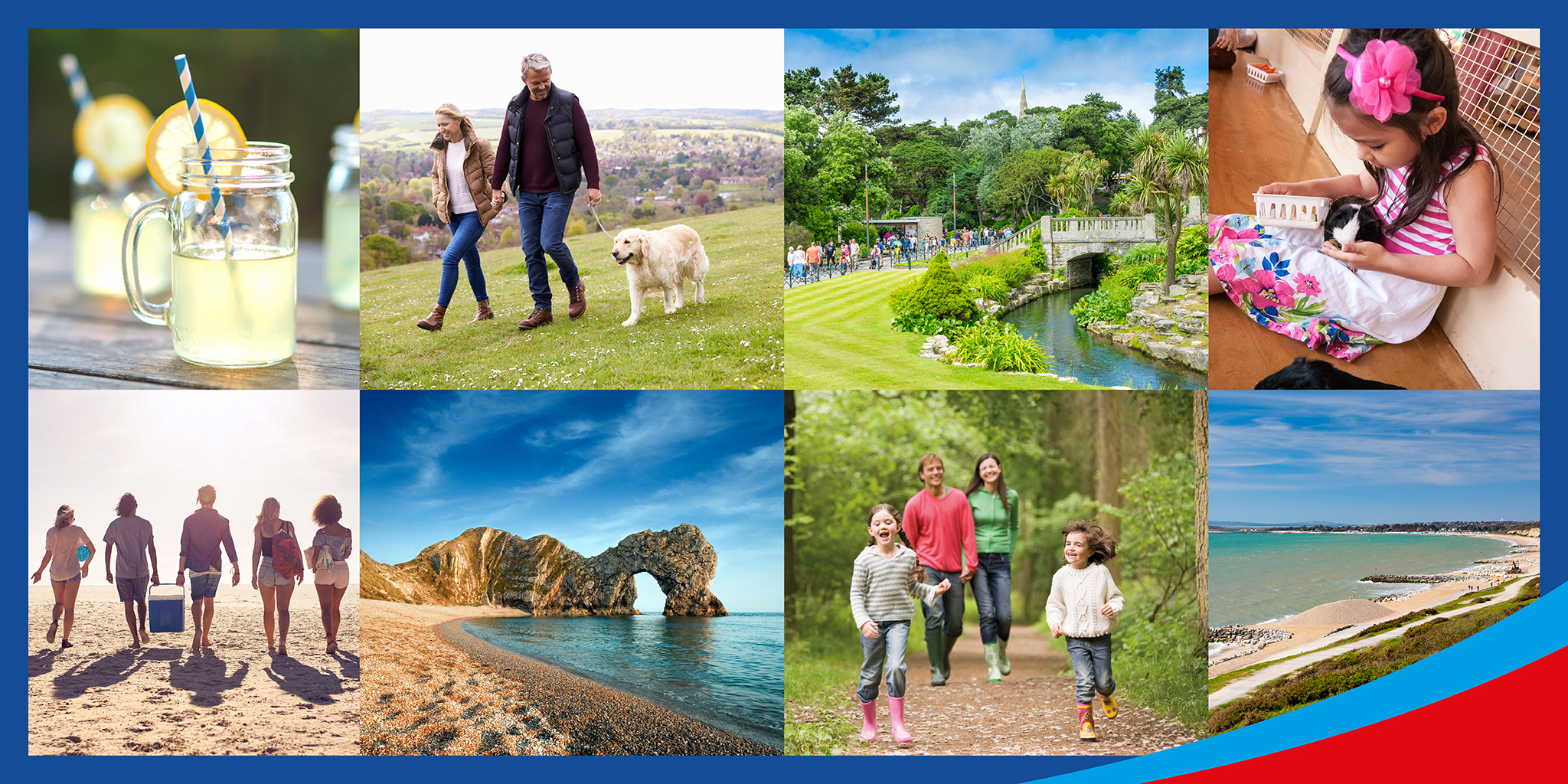 There's no better time to head on an adventure this summer. The days are long, the green hills in the Forest shimmer in the sun like emeralds, the beaches are glistening and there are festivals and events galore. It is the season when locals spend lazy afternoons in beer gardens, when the bucket-and-spades are out at the seaside, and when hikers and bikers can enjoy long-distance trails with the sun on their backs.
Swanage is a popular destination with award winning sandy beaches and beautiful countryside. It offers many sports and activities from a relaxing walk in the countryside to cycle routes for all abilities and for the more adventurous rock climbing and water sports. Enjoy a meal in one of the many restaurants and cafes or have a drink in one of the local pubs or bars, or shop in one of the businesses offering local food – whatever you fancy, you will find something for everyone.
Explore Bournemouth parks and gardens
Bournemouth is home to over 2,000 acres of green parks and gardens which provide a peaceful escape from the bustling town. The Upper, Lower and Central Gardens are the most popular and retain much of their Victorian character. From the sea front you can take a beautiful 1.5 mile walk through these gardens, admiring colourful flowers, unusual wildlife and lush lawns. Alum Chine is best known for its award winning tropical garden, which in the 1920s was laid with paths, borders and stonewalls to create a terrace garden overlooking the bay (so don't skip the view point).
Head on an adventure to Corfe Castle
The dramatic ruins of Corfe Castle stand on a natural hill guarding the principal route through the Purbeck Hills. As you can see it guards the gap between the south of Purbeck, where Purbeck marble was once quarried, and the rest of England.
Finish your day with a cream tea at the tea-room in the heart of Corfe Castle village, which has unique views of the castle from the garden and a cosy atmosphere.
Delve deeper into the beautiful Compton Acres gardens
Compton Acres boasts over 3000 species of plants, some which grow nowhere else in the county. With over 10 acres of gardens, Compton Acres is home to a magnificent collection of trees, shrubs and herbaceous plants. The gardens of Compton Acres are laid out on a circular route, rather like jewels on a necklace. This unique layout allows visitors to discover each of the gardens in turn. There is a step free route around the garden.
Alum Chine Beach is one of Bournemouth's favourite Blue Flag award winning beaches, particularly loved for its wide, exceptionally clean, sandy and shingle beaches situated further to the West of Bournemouth, away from the hustle and bustle. It is home to a beautiful Tropical Garden which is situated to the rear of the beach. Award winning Alum Chine Beach also has an abundance of colourful beach huts to rent all year round.
Visit the New Forest towns
Visit the market town of Lymington, located on the edge of the Lymington Estuary the town has a very nautical feel! Wander through the local salt marshes and enjoy the coastal scenery and wildlife before enjoying some traditional fish and chips in the marina. Saturday is market day in Lymington and it really brings the High Street to life!
Get to Lymington on the X1 or X2 buses from Bournemouth.
Why not delve a bit further and head to Ringwood?
Home to Ringwood Brewery, a collection of designer and independent shops, large supermarkets including Sainsbury's and Waitrose as well as an abundance of delightful cafes, Ringwood is a wonderful place to whittle away a few hours. Market day in Ringwood is a Wednesday, which is well worth a look.
Get to Ringwood on the X3, X6, 38 buses and once there travel around town on the Ringo.
Spend some time in Wimborne 
Located on the bank of the River Stour and Allen, Wimborne is a beautiful, historic market town - perfectly placed for riverside walks around the waterside meadows, with views of the local countryside wildlife. The town has plenty of cafés and restaurants to enjoy with a blend of charming independent boutiques, specialist shops and high street stores to browse. An antiques market is held each Friday, a flea market on Saturday and a combination of both every Sunday.
Breeze through the Isle of Purbecks
Purbeck is a rural district located in south Dorset and is home to some of the country's most well-loved towns and landmarks including Swanage, Lulworth Cove, Corfe Castle and Durdle Door. Hop on our Purbeck Breezer for beautiful sights and divine local food – whatever you fancy, you will find something for everyone.
Salty toes and the sea air 
Bournemouth has four Blue Flag beaches - Alum Chine, Durley Chine, Fisherman's Walk and Southbourne. Not far features Highcliffe beach, with shingle and sand, ideal for bodyboarding and bathing, plus numerous promenades and cliffside paths to explore. There are so many beautiful beaches within our local area - head along for your next adventure. 
Spend the day at Sandbanks and Studland 
Naturally beautiful with its golden sand, Sandbanks beach is of the finest quality. The water is clean and safe, although it may sometimes be on the cool side! There is a large and challenging crazy golf course behind the beach front as well as a mini golf course. And for those more adventurous - a wide selection of water sports available from the beach. Studland Bay is also ideal for water sports and includes the most popular naturist beach in Britain. The heathland behind the beach is a haven for native wildlife.
Why not have a look at upcoming events within the area.  
Image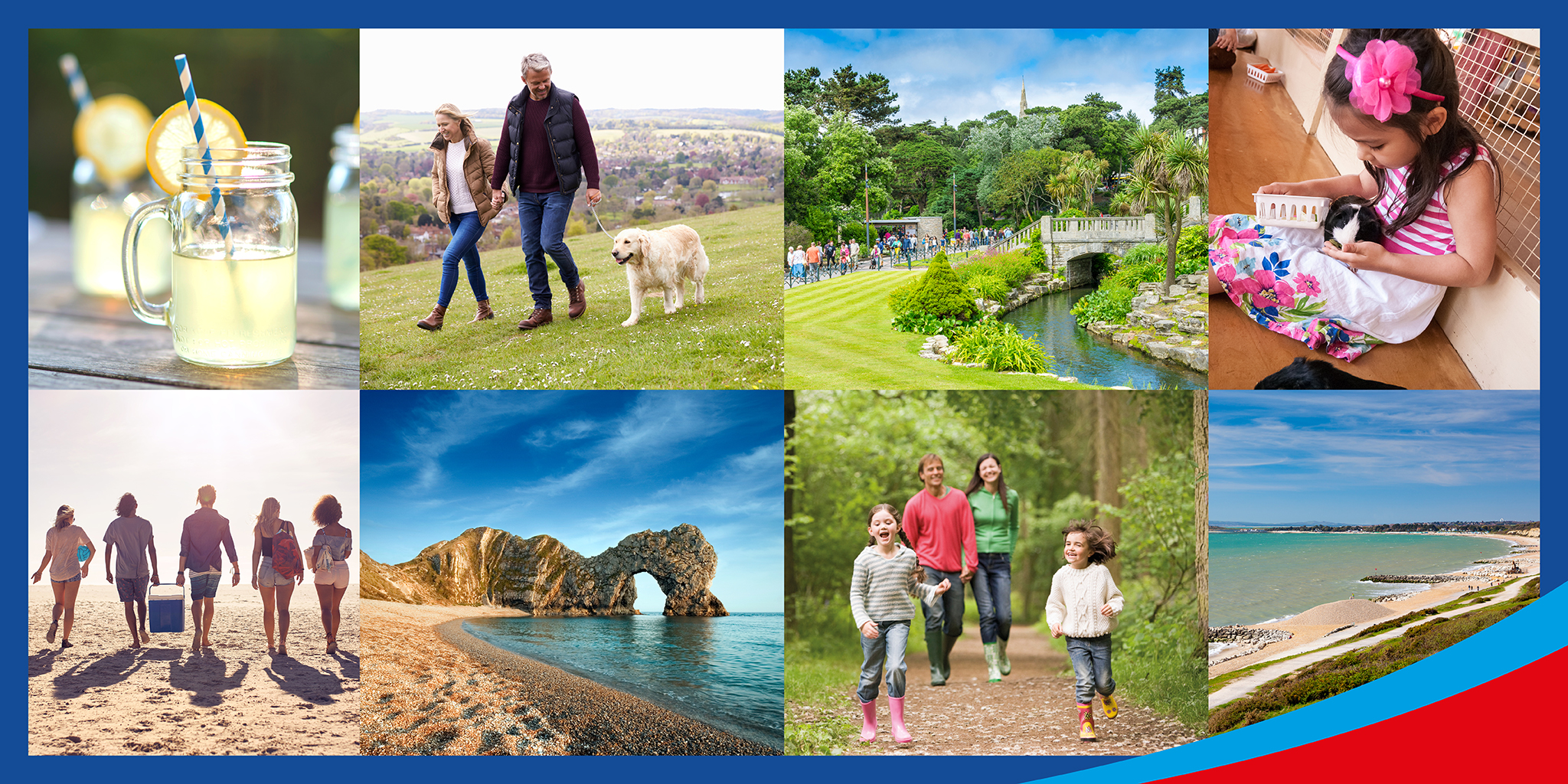 User login